415 West Main Street, Fort Kent, Maine 04743
Ancient Free and Accepted Masons
What is Freemasonry

Freemasonry is the World's oldest, largest and most widely known fraternal organization. It is a voluntary organization of men of good character and reputation who believe in a Supreme Being, universal brotherhood and loyalty to their Country. Freemasonry's purpose is to help build a better world by teaching and promoting the brotherhood of man under the fatherhood of God. Among its' tenets are friendship, morality, brotherhood, patriotism, tolerance, relief of the distressed, the Golden Rule and charity toward all.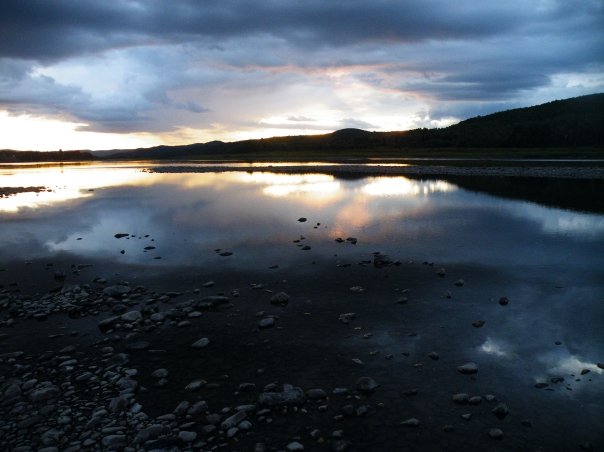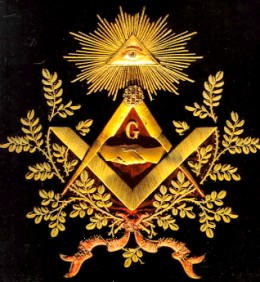 ​

​​Upcoming Meetings & Events
​​​
​

​Lodge meetings at Fort Kent #209 are on the second Thursday of Each Month.
Stated Meetings

​​​​​​​

​​

District #1 Stated Meetings
Trinity-Presque Isle 1st Tuesday
​Caribou 1st Thursday
​Aroostook 2nd Monday
Limestone 2nd Tuesday
​Monument-Houlton 2nd Wednesday
​Pioneer-Ashland 2nd Wednesday
​Washburn 2nd Thursday

Lodge is accepting Dues Payments:
415 West Main Street, Fort Kent, ME 04743


​

https://www.facebook.com/fortkent.masons.7
MASONIC QUOTE:
"If a man empties his purse into his head, no man can take it away from him. An investment in knowledge always pays the best interest."
— Benjamin Franklin, American writer, humorist, ambassador, inventor and Freemason

"Happiness lies in the joy of achievement and the thrill of creative effort."
— Franklin D. Roosevelt, American President and Freemason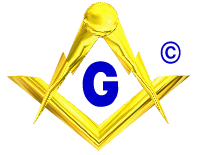 Fort Kent Masonic Lodge #209
Ancient Free & Accepted Masons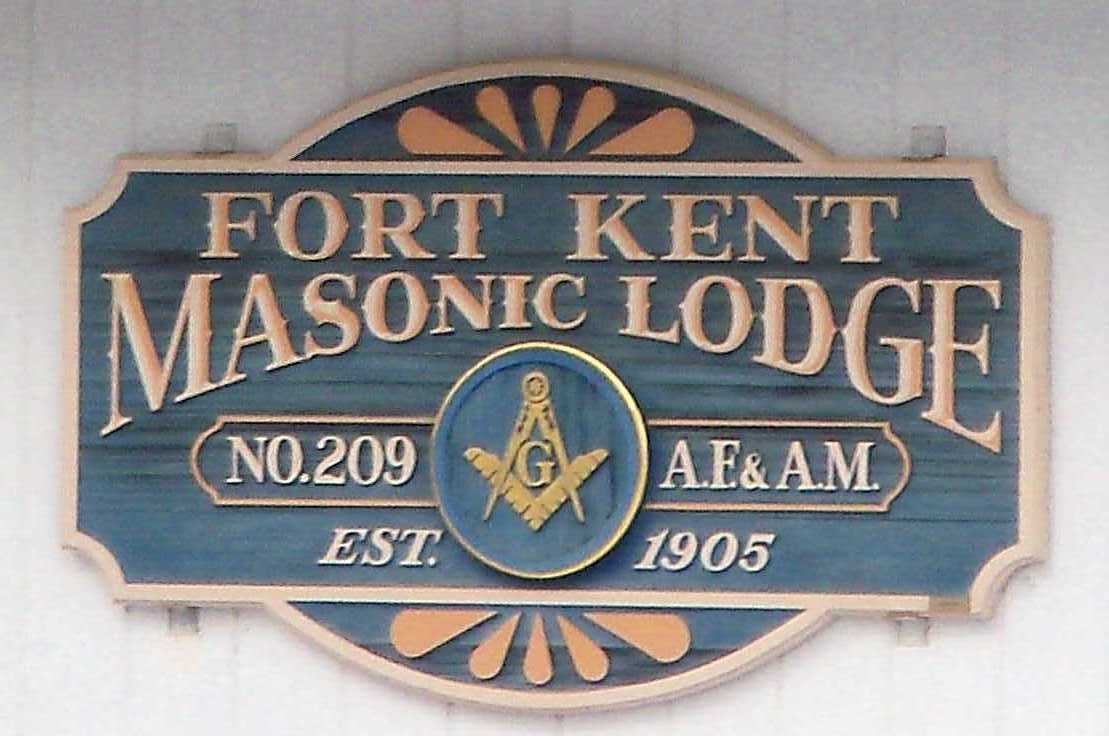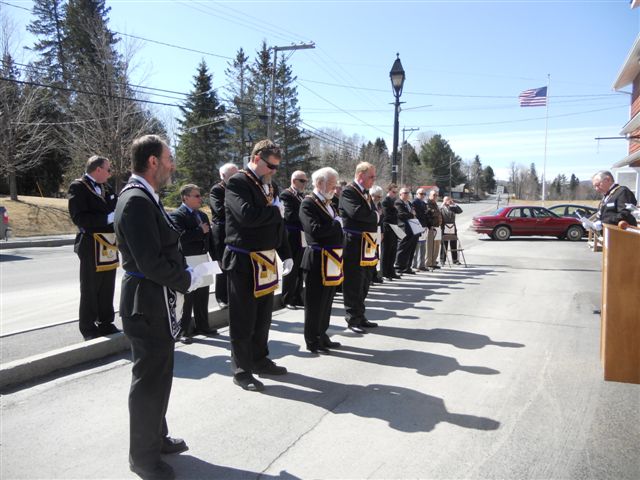 Dedication and Cornerstone Ceremony of our new Lodge
Building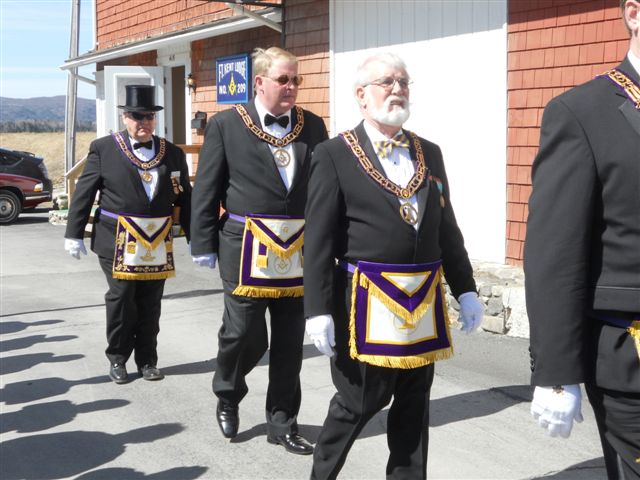 Our Mailing Address:
415 West Main Street
Fort Kent Maine 04743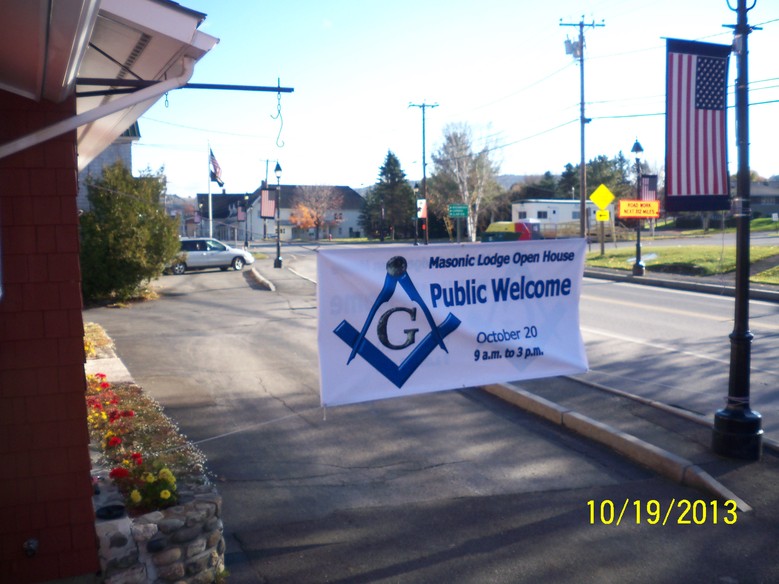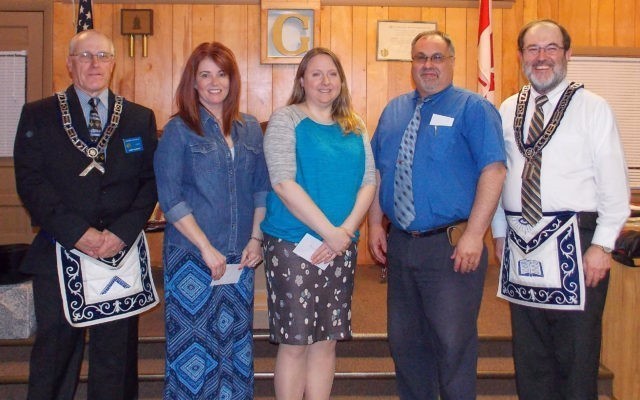 Fort Kent Masons lend a hand to community projects


Don Eno, SJVT / FhF Staff Writer • April 22, 2017

FORT KENT, Maine — Members of the local Masonic Lodge No. 209 in Fort Kent presented three different community groups with checks Thursday, April 13, in support of local projects.
Lodge Master Larry Murphy of Fort Kent presented Suzie Paradis of the Fort Kent Community High School/Valley Rivers Middle School Booster Club with a check for $2,000 in support of the club's effort to replace the lights at the school's soccer field.
The Masons raised $1,000 through a 50/50 raffle this winter and the Masonic Grand Lodge of Maine matched that with an additional $1,000.
In support of Valley Rivers' annual grade 7 field trip to the DeBoullie Lake area, the Fort Kent Masons presented the school's Dean of Students Ralph Caron with a check for $1,500. Lodge members had worked with the school to raise $500 and the state lodge matched that with $1,000.
The Masonic Grand Lodge of Maine also contributed $1,000 toward a $1,500 check presented to Jessica Landry of the Fort Kent Parent-Teacher Organization. This money will be used to help maintain the newly installed playground equipment at Fort Kent Elementary School.
School principal and local lodge member Gary Stevens helped the PTO raise $500 and also assisted with coordinating the labor needed to assemble the equipment, which was completed last fall.
Murphy said the newest funding support from the local lodge was not in time to help with the purchase of the playground equipment, but the latest funds will be used to help maintain the equipment and make sure it continues to meet safety standards.
"This was the first time we did a ceremony like this," Murphy said Tuesday morning, April 18. "It's good for our members to see recognition for their projects."
Murphy, who has been Lodge master since January, said the organization is usually "low key and unnoticed."
"But, it doesn't mean we can't let people know," what we do in the community.
"The areas that the state lodge and we focus on are supporting community betterment, youth activities, Project Graduation and the Bikes for Books program," Murphy said.
"All of our projects try to help the youth and the community succeed," said Murphy.

The Fort Kent Masonic Lodge has about a dozen active members, Murphy said. Another 40 or so men are members, but are unable to regularly attend meetings or be involved in every project, he added.
The Fort Kent lodge has members from Allagash to St. David. The closest other Masonic lodges are in Ashland, Caribou and Presque Isle. All are part of the Masonic Grand Lodge of Maine's District 1.
When he came on board as the local master, Murphy said he wanted to help dispel a lingering conception among some that the fraternal group was some sort of secret cabal or cult.
"I wanted to get more positive talk about our lodge and let people know what we do," Murphy said.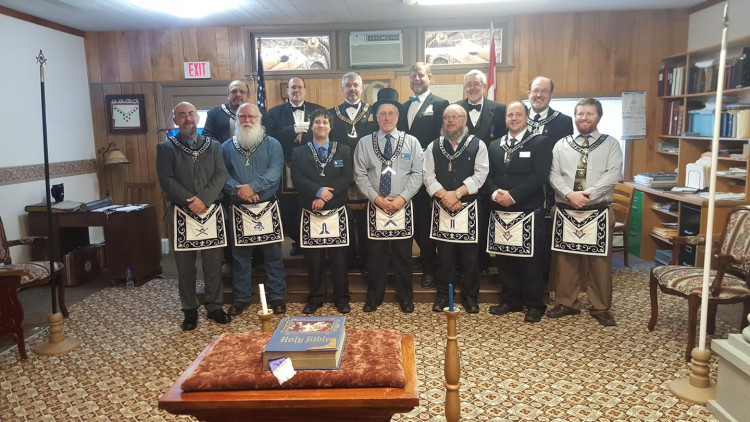 2019 Installation of Officers
FORT KENT, Maine — Using a custom pot designed to boil 90 lobsters at a time, members of Fort Kent Masonic Lodge 209 will host their Second Annual Lobster Feed at Riverside Park on Aug. 11 [2018]
The fundraiser will take place during the weekend of the town's annual Muskie Derby and Ploye Festival.
The masons will once again transport Maine lobster "fresh off the docks" of Boothbay to Fort Kent for the event, according to Lodge Master Larry Murphy.
Hayden Alley, a University of Maine at Fort Kent graduate and mason who lives in East Boothbay, will deliver the lobsters north via a refrigerated truck.
"He's a nice young man; very mature and very helpful," Murphy said. A friend of Alley's and fellow Bayview Lodge 196 mason Myron Hahn, designed the special lobster cooking pot.